The MIT HOLDINGS Group is developing information service business based on IT technology. We propose optimal solution for customers with experienced IT technology and advanced IT technology.
The main business of the Group is as follows.
System Integration Business
The system integration business will be a business focusing on computer support, including system development and introduction for government agencies and enterprises. We have been constructing many systems mainly in sectors and businesses involved in social infrastructure. We analyze the customer's request system and contents of targeted work and provide a system that is optimal for customers with flexible ideas and proposing appropriate languages and tools without being caught by manufacturers.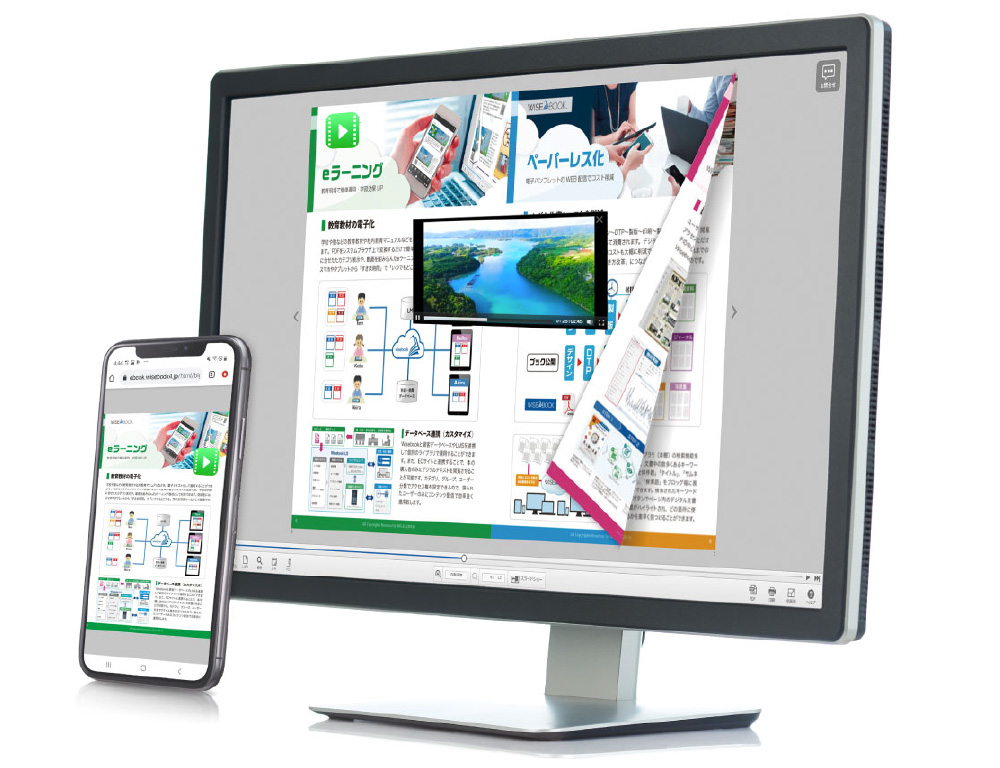 Digital Marketing Solution Business
In April 2018 we transferred business and entered the e-book business.
You can easily create and distribute books from PDF data and further analyze them.
We can publish corporate information, product information etc. to consumers for the consumer, or share in-house materials / manuals with privilege and private disclosure.
In addition, the heat map / access analysis function can also be used as standard, and it can be used as a marketing strategy and marketing utilization tool.
· E-learning / school education / smart device learning · Office document management / company information / technical data / sales tools
· Consignment of municipalities related to digitization (data entry, business substitution etc.)
· Catalog / brochure / leaflet / EC site cooperation etc.
· You Cain · Nagoya Railway · Dinos
Click here for more Wisebook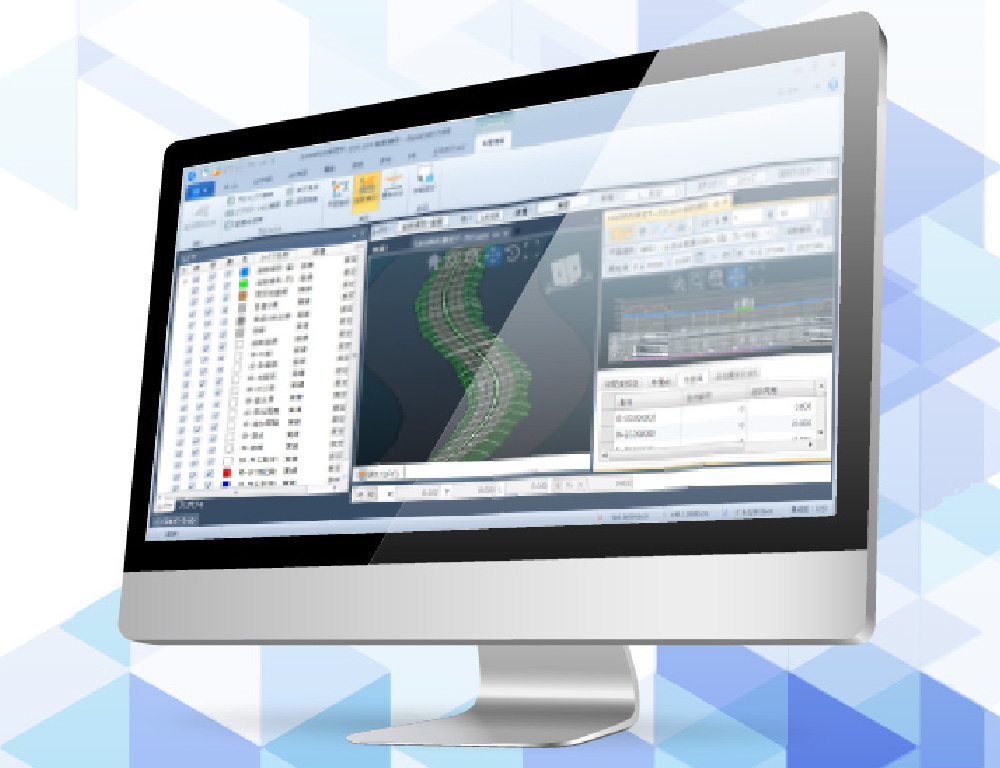 CAD Solution Business
Based on expertise on construction field and image processing technology such as drawings, photographs and images, we provide e-municipalities and solutions related to CALS / EC.
· All business related to e-municipalities · Consulting, system construction, system development accompanying computerization of local governments
· Consignment of municipalities related to digitization (data entry, business substitution etc.)
· Consulting related to electronic application, electronic delivery, system development, system sales
· Agency for electronic application and electronic delivery
· Dispatch of CALS / EC engineers accompanying electronic delivery
· Digitization of drawings and forms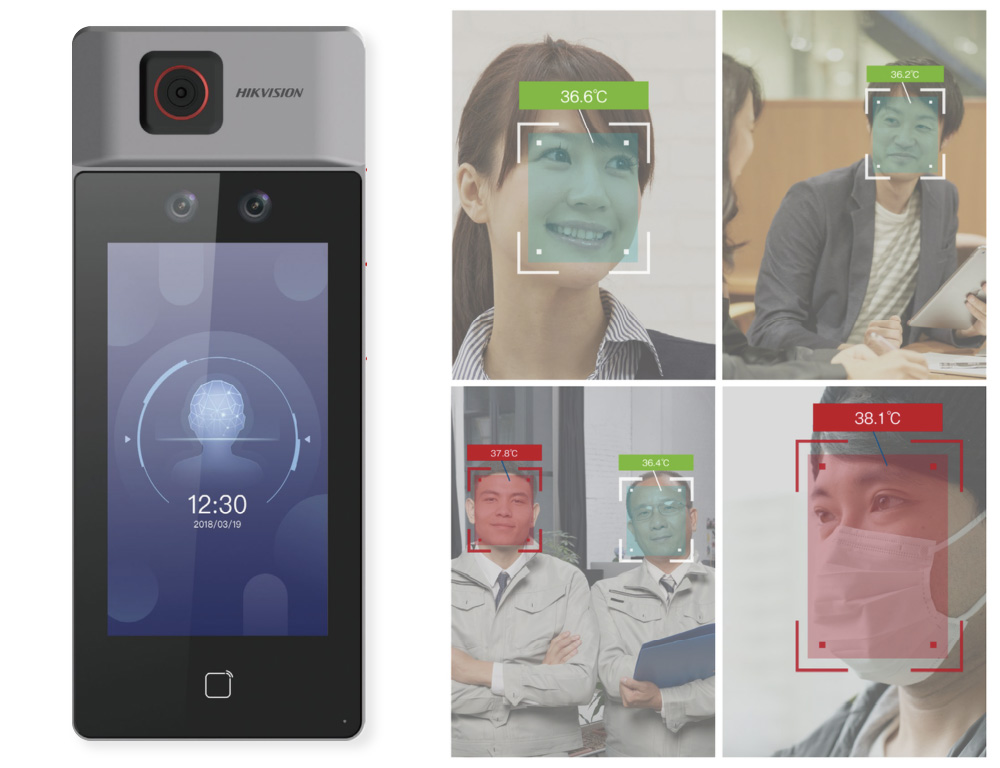 We provide security solutions that ensure customers' security and security, including face authentication, fingerprint authentication, vein authentication, card authentication authentication, and surveillance camera system.
・Face authentication system
・Vein & Fingerprint Authentication System
・Fingerprint authentication system
・Other security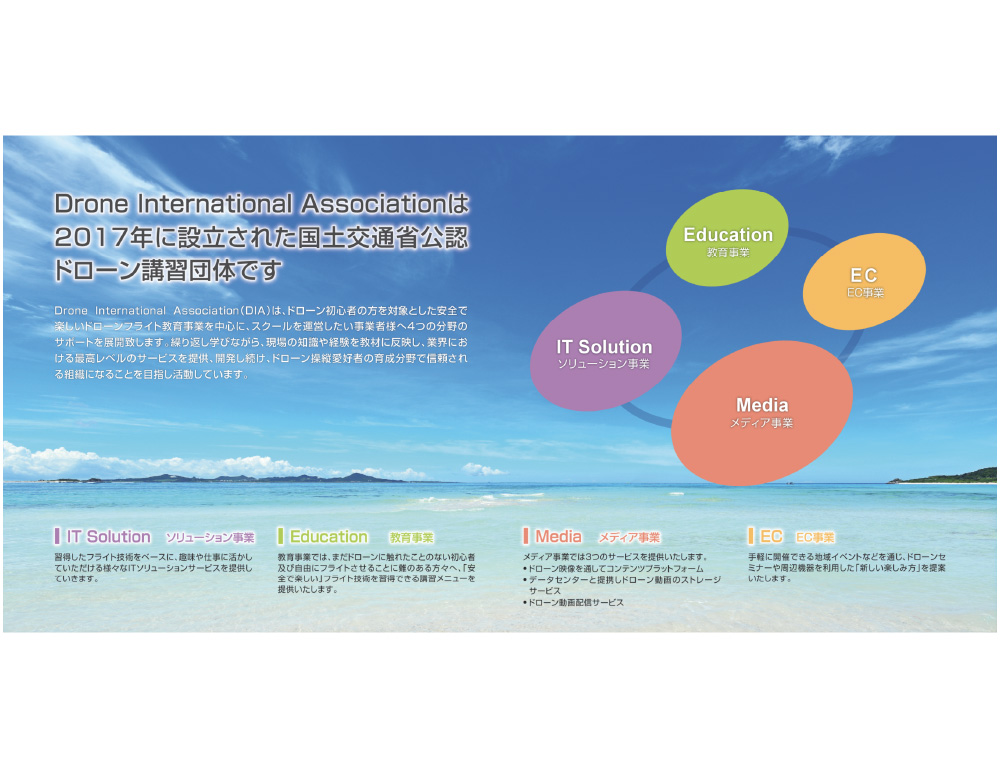 Drone ministerium solutions
Based on the Drone Pilot Development Education Business, we operate the Drone International Association (DIA), which provides total solutions on drones to IT solutions, media and EC. From now on, the drone will increase the variety of scenes to be used, "to work", "to hobby", "to make friends". We will provide a new service to make the drones flight safely and fun.
Other Business System Solution Business For customers who have troubles such as "system department has no special part, · there is not a strong person in IT, so systematization will not progress" 」and so on, we will provide services to undertake business system development for end users We are actively developing. We will propose the best system to solve various customer's problems by utilizing abundant system development experience gained by system integration and IT technology.   ・Smile @ chime   ・Appointment appointment system   ・Pharmaceutical Fixed Inventory Trading System Content Business We are managing free media sites that deliver new information of various companies around the world and website creation. · Exhibition portal site "Kirara @ EXPO" · Construction of website for companies Welfare Business For Individuals We utilize skills and know-how that we have cultivated in the group, and we are doing welfare business for individuals. · Portable bill validator for visually impaired people · Elderly watching service Education Business Utilizing the characteristics of each group company, we conduct education business utilizing IT. · Programming class for primary school students "Hello World" · PC School Management "Fujitsu Open College"